3 Best Pizza Toppingsto Try at Michelangelo's

Pizza is a top-tier Italian dish, don't bother arguing with us. One of the reasons that make pizza so unique and popular is the variety of toppings that you can choose to garnish the pizza with.
From standard toppings to specific ones, there are a lot of ingredients to choose from. Whether you're a meat fan or a veggie-lover, you can find your ideal topping from the long list of toppings that we offer. Here are 3 of the best Pizza toppings that you can savour at Michelangelo's, the only authentic Italian restaurant in the whole of Patterson lakes, Carrum and Bonbeach. Want to book a table? Head to Google and type "Pasta Restaurants Near Me" to find us!
Bacon:
Bacon is easily one of the most delicious pizza toppings: fresh bacon, pancetta, or crumbles. Bacon can collaborate with various other kinds of toppings to make the pizza super-delicious, including Black Olives, Mushrooms, Pepperoni, and some more bacon! People have also begun to add pineapple into the mix in recent years, and it's indeed worth a try.
If you want to have the best bacon pizza in Keysborough, book a table at Michelangelo's by firing up your search engine and searching for "function rooms Melbourne". Order our Aussie, featuring tomato base, bacon, ham, cheese, and egg. You can also choose to add some additional ingredients, such as marinated lamb or chicken pieces, to personalize your order as per your liking.
Mushrooms: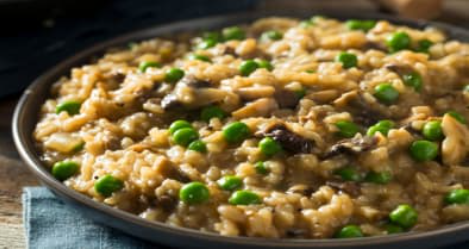 Is it really a pizza if there are no mushrooms on it? While many people prefer to pluck out mushrooms at any opportunity they get, mushrooms are still famous pizza toppings, and we're not complaining.
You need to try this topping even if you dislike mushrooms in any other dish. It tastes divine when they collaborate with all the other toppings, such as pepperoni, chicken, and cheese. You can add mushrooms to any of Michelangelo's list of pizzas and relish the earthy flavour of the ingredient as you dig into the dish. Type "Christmas party in Melbourne" to book a table at the restaurant.
Black Olives:
Black olives are a refreshing topping, and it collaborates well with pizza that features tomato sauce. The taste of this ingredient is a bit salty, and it is widely used as a standard ingredient on a lot of pizza. Black olives are also extremely good for health, as they consist of antioxidant nutrients and help prevent heart diseases. So with black olives on your toasty pizza, not only do you get to enjoy its taste, but also the health benefits offered by it.
Michelangelo's can add black olives on any of the pizzas of your choice. You can also choose from other kinds of toppings, including anchovies, prawns, salami, salmon, and more. You can place an order at the restaurant or deliver it to your home. We will deliver your lip-smacking pizza at home in under 30 minutes if you live within a 6 km radius of the restaurant such as Keysborough South. Head to our website and browse our menu. Order when you're made your pick!